Bank Street's annual Fall Fair will be held on Sunday, October 15th from 10:00 am to 3:00 pm. The members of the Fall Fair Committee have been working hard to plan a fun and exciting day for Bank Street students and their families. They now turn to you to help make this important community event as successful as it can be!

Helping out by taking on a one hour shift is a great way to support our school, and we ask that at least one adult member of every Bank Street family lend us an hour of time.

Click here

to sign up for your shift, and be sure to check for your grade's area-specific assignment.

This year's Fall Fair will feature live music (with a brand new sound system!); games; STEM activities; arts and crafts; bouncy houses; and much more. There will also be a raffle with fabulous prizes, including an iPhone X and Apple Watch Series 3. Tickets are $5 each, and ticket packets will be sent home with children this week. Extra tickets will be available for purchase in the lobby and on the day of the fair.

We are also soliciting nut-free goodies for the Bake Sale. Items may be dropped off in the lobby on Friday, October13th, between 2:00 and 4:00 pm, or in the cafeteria on Sunday, October 15th, between 8:00 and 10:00 am.
Powered by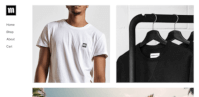 Create your own unique website with customizable templates.