The PA's committees and affinity groups are busy this fall! Mark your calendars for these upcoming events in October and November:

​

Tonight at 6:30 pm in the auditorium, the Touched By Adoption affinity group will present Understanding Adoption: The First/Birth Parent Experience — led by the Donaldson Adoption Institute. Learn more here.

Our Clothing Drive runs from November 3rd to the 5th. Drop off your gently used items curbside from 8:00 to 9:00 am.

In the auditorium on Tuesday, November 10th, from 6:00 to 7:30 pm, the Parenting Education Committee will offer a workshop for Bank Street parents: Learning About How Our Children Are Learning. RSVP and get additional information here.

The Touched By Adoption parent affinity group helps the Donaldson Adoption Institute launch its Let's Adopt Reform initiative with a free town hall event on Wednesday, November 4th from 6:30 to 9:00 pm in the Bank Street auditorium. The free, public event will be live-streamed on CNN with anchor Michaela Perreira moderating. Find out more here.

The Lesbian, Bisexual, Gay, Transgender, Queer, & Allies parent affinity group invites you to attend Gender Identity & Sexual Orientation: What Schools, Parents, and Educators Need to Know, a discussion led by SFC alumna Dr. Eliza Byard, Executive Director of the Gay, Lesbian, & Straight Education Network. This free takes place in the auditorium on Wednesday, November 18th, from 6:00 to 8:00 pm. Get the details here.
Powered by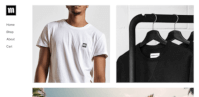 Create your own unique website with customizable templates.