With the holiday season approaching, we would like to remind everyone of Bank Street's policy regarding gift-giving to teachers and staff. As has been the case for the past several years, individual families are asked to give only handmade gifts and cards. To show our appreciation for teachers' dedication and hard work, the Parents Association has set aside dues for teacher gifts that we will distribute equitably at the end of the school year.

The current policy has developed as a result of extensive discussion among the Parents Association, coordinators, faculty, and staff. Teachers have said that they are most touched by handmade gifts during the holidays. Many recipients treasure these gifts long after they are passed from the hands of the student to the teacher.

We hope this information is useful. Feel free to

email us

with any questions you may have.
Powered by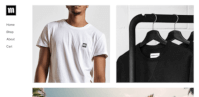 Create your own unique website with customizable templates.